Why does Food 4 Souls Exist?
We exist to go out and serve our homeless community with unconditional love and acceptance by providing Hope in Christ, Meeting Daily Needs and Aligning Resources to those who are ready to move into a life beyond homeless.
How does Food 4 Souls carry out its mission today?
Our Staff


Dawn Adams – Community Relations Director
Dawn officially started with F4S in February of 2014 and was the organizations first employee. Her primary focus is researching, networking, and coordinating with local homeless resource organizations (i.e. services for addictions, housing, social services, etc.) and then serving as the liaison between our partners and those we serve in the homeless community that are ready to move into programing that transitions them into a life beyond homelessness. Dawn also spends time during the week serving in the homeless camps with the Advocacy Director as well as running volunteer and daily operations for F4S.

---
Leon Longard – Advocacy Director
Leon began serving as a volunteer with F4S since the very beginning of our ministry (even before we were known as Food 4 Souls). He has served with high integrity and a soft, humble heart, and he has earned a deep respect and appreciation from those living in the homeless camps around the city. He served as our Outreach Advocate since October of 2015. With the addition of a new Outreach Advocate, he now focuses on equipping staff and volunteer leaders to conduct outreach while still maintaining contact with our friends without homes as much as possible. He also provides after-care support for our friends as they move into transitional or permanent housing.
​
In addition to these roles, he is spearheading two initiatives to expand our advocacy for our friends without homes. He leads our initiative to build a tiny house village as a safe haven for friends transitioning off the street until a housing option is available for them. He is also working on a project to build better collaboration and communication among faith-based outreaches in Indianapolis.
---
Teresa Lee – Street Outreach Advocate
Teresa began volunteering for F4S in June of 2015. Since the very first time she went to volunteer, she knew there was no turning back. She immediately fell in love with our homeless friends and since then has built close relationships with many. Teresa believes that knowing their names and their stories is what makes it so easy to become close and build those relationships. She feels like it validates them and shows them that she truly cares.

Teresa plays a critical role within the organization by establishing and maintaining trusting relationships within both the homeless and service provider community You can usually find Teresa downtown at the homeless camps all F4S days of service sharing the hope of Christ, hugs, and doing whatever it takes to care for our homeless friends. She is truly a blessing as she gives generously to those who have so little and represents F4S with great integrity within the community.
---
Service Sunday's
Every Sunday afternoon, from approximately 1:00 – 4:00, a group of volunteers travels to downtown Indianapolis to serve the homeless. The Team visits 5 camps in the downtown area to distribute clothes, food, and other resources, as well as take time to talk and pray with the people we interact with. We typically spend 30 minutes at each camp and distribute the items from the back of our vehicles.
We are currently feeding a homeless population of 40-60 people each Sunday. 100% of the meals we serve on "Service Sunday's" are provided by the volunteer individuals, groups, churches & restaurants. Approximately 3,000 meals and thousands of toiletry items will be served to the homeless of Indianapolis this year through the volunteers of Food 4 Souls. This involvement and commitment not only provides the opportunity for volunteers to tangibly serve, but also plays a critical and necessary role in building trusting relationships with the homeless that are necessary to support the work that our Advocates and Community Relations Director are actively engaged in.
We are always looking for new volunteers, so check out our
Volunteer
page if you or your small group are interested in participating in a Service Sunday!
Who Manages the Food 4 Souls Organization?
Kevin Sliwa – President
Kevin is a F4S officer, President, core volunteer/leader and assists in the planning and execution of the organizations strategic initiatives. He is also involved in corporate fundraising and corporate partnerships.

Dawn Adams – Community Relations Director
Dawn is the Community Relations Director and is responsible for researching and aligning resources that allow us to assist those who are ready to move into a life beyond homelessness. She is also responsible for the scheduling & coordination of weekly volunteers as well as working with local organizations, churches and youth programs for community outreach projects.

Theresa Sacks – Finance
Theresa manages, administers, and reports on the finances for Food 4 Souls.
Who are the Food 4 Souls Board Members?
Kevin J. Sliwa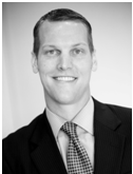 Kevin is an Employee Benefits Consultant at Indianapolis based MJ Insurance. He quickly grew to become one of the agency's top performers, and was named one of the youngest partners in the firm's history in June of 2011 at the age 30. He specializes in consulting with large privately held and publicly traded companies to ensure their employee benefit program initiatives support their overall business strategy.

Kevin's real passion is serving, with the purpose of helping his family and peers pursue their dreams by creating opportunities that energize, inspire, and motivate them do so. When he is not working, he enjoys spending time with his family, serving in Food 4 Souls, and skiing in the Rockies. Kevin currently resides in Fishers, IN with his wife and 3 daughters and attends Heartland Church.


---
Stefanie Jeffers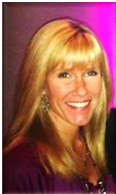 Stefanie Jeffers is a graduate of Ball State University with a major in Legal Administration. She worked as a paralegal in both family and personal injury law. Stefanie most recently was employed at Heartland Church in Indianapolis, Indiana where she served as the Director of Campus Development.

Stefanie is married to Tom Jeffers and has two daughters: Shelby and Haleigh. She volunteers her time serving the homeless population and serves as a small group leader. Stefanie also founded an organization called "Stripped Free" in partnership with Tabor Ministries, and frequently shares her testimony at women's conferences.

Stefanie's interests are spending time with her children and running. She enjoys training for half-marathons, and runs on average two per year.

---
Arden Coher

Arden is an Insurance and Risk management Veteran with over 35 years of experience. He joined the MJ team in 2001 as a Property Casualty Consultant. He focuses in developing and executing strategies to help reduce total cost of risk by working with clients to truly understand their business, goals, and objectives to develop risk management programs to help advance business progress. Arden is a student of the insurance industry holding the following designations: Chartered Property Casualty Underwriter (CPCU), Chartered Life Underwriter (CLU), Accredited Advisor in Insurance (AAI), and Associate In Management (AIM).

Arden has been married 34 years, has two grown sons, and two grandchildren. He attends Brookville Road Community Church. When not working, he enjoys wilderness canoeing, alpine skiing, and golf.
---
Mike Makalusky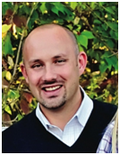 Mike is originally from Denver and he spent most of his early childhood there before moving to Pennsylvania. He met his wife Jenn while they both attended Villanova University. They were married in June of 2000 and have two daughters: Riley, who is eight, and Maya, who is seven.

Mike has served as the Chief of Staff of Heartland Church in Indianapolis, Indiana overseeing all of the operations of the church and is now serving at Mission Hills Church in Denver Colorado as the Director of Mobilization. He is currently pursuing his Master of Divinity Degree with a concentration in Leadership from Denver Seminary

Mike is also the founding pastor of Altitude Church which is which is in the developmental stage of its launch plans for a new work in the greater Denver area.

---
Brian Pitkin

Brian is a husband, father and businessman that lives and works in Indianapolis, Indiana. He began his career in investment banking and private equity and has since owned, managed and sold companies in industries ranging from chemicals to construction.

He now manages a private investment fund for a group of high net worth individuals through URI Capital Management and also advises small and medium sized companies through mergers, acquisitions, recapitalizations and other strategic endeavors through URI Advisory.

Brian recently published a book, Bucket List Investing, intended to teach the value of saving and investing at an early age. He is on the Board of the Lawrence Township Foundation which strives to augment the resources of Lawrence Township schools by helping to fund initiatives beyond school budgets such as after school tutoring and enhanced classroom technologies. Brian is an Advisor to Butler University's Student Manage Investment Fund and he also serves on the Board of Main Event, a privately-held, Indianapolis-based merchandising company. Brian and his family belong to Heartland Church in Indianapolis.

When not working, Brian enjoys spending time with family and friends in the mountains and on the water.
---